An Introduction
Dr.Joshi's Center for Autism works in the area of Homeopathic treatment for Autism , we are focussing on how Homeopathy can help in bringing out the best in children who are on the autism spectrum. In the past decade we have successfully treated autistic children with Homeopathy along with therapies and dietary intervention.
At Dr.Joshi's centre for autism we are helping children in dealing with behavioural problems...
Upcoming Events
Suspended till May 2020 Due to COVID19 - Coronavirus disease Pandemic
For Online Appointments :
+91.9819155780( By Appointments Only)
Homeopathy treatment for Autism - Our expertise
DrJoshis completed 20 years in Homeopathy and for more than a decade has studied the role of homeopathic treatment in autism. Our rich experience in treating patients from all over the globe has given us critical insights in handling kids who are suffering from autism We have seen results that have surprised us, some of the cases after homeopathic treatment have improved to the extent that on assessment these kids were showing normal results. So the benefit of Homeopathic treatment for autism is immense. Also at Dr.Joshi's center for autism, all the cases are handled and analyzed by Dr.Santosh Joshi and Dr.Varsha Patel Joshi. At Dr.Joshis autism consultation, we have a minimum waiting time for our patients taking into consideration the challenges that the autistic child faces. All our patients are seen with prior appointments. We have a complete autism portal that offers a seamless treatment process for our patients who cannot visit us personally.
Testimonials
Dr. S. Ahmed - Pediatric Neurologist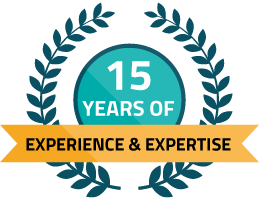 Informative Autism videos